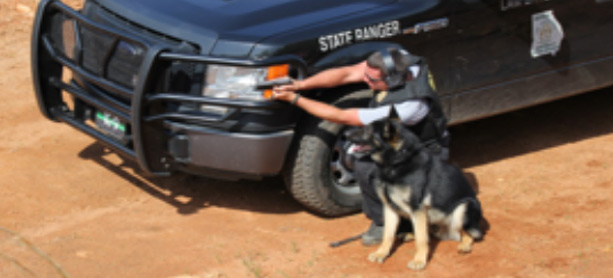 In October 2014, a Law Enforcement Division K-9 named "Gauge" and his handler were working to locate a firearm in a felony investigation in South Georgia, when Gauge suddenly collapsed. The veterinarian found an inoperable tumor on his heart. Sadly, Gauge passed away the next day.
Through directed giving from the GNRF, the LED was able to purchase a new K-9, "Titan." After eleven weeks of intense training in such areas as: tracking, evidence recovery, wildlife detection, obedience, apprehension, agility, and officer protection, Titan began his service to the LED in April, 2015.
The K-9 Unit is vitally important in meeting the LED's core mission as well as in assisting other local, state and federal agencies in law enforcement operations.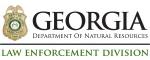 FOR MORE INFORMATION CONTACT: